"

We wanted to explore the duet as an art form and to make a record that harkened back to the era of the singer songwriters of the '70s, when we were starting out. That music was just delicious - rich and textured with really strong melodies and thoughtful lyrics." - Marc Jordan & Amy Sky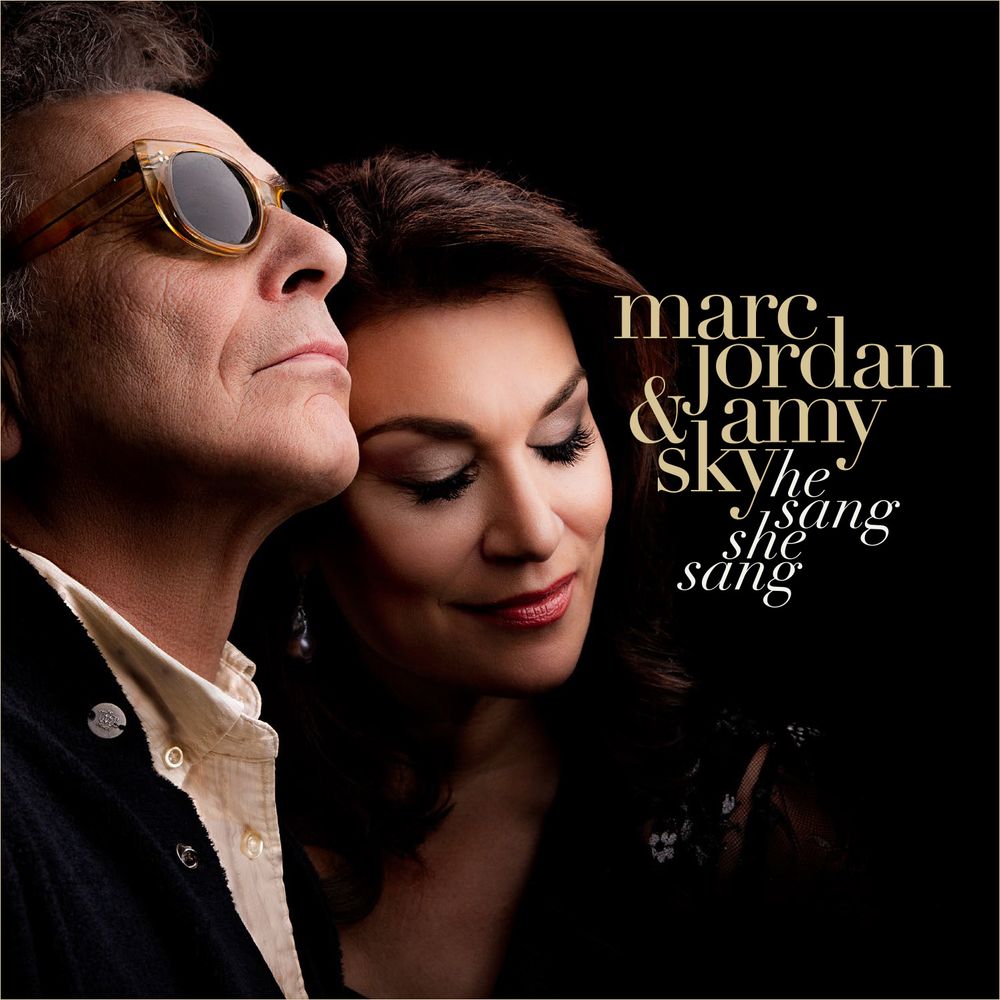 He Sang She Sang
MARC JORDAN & AMY SKY
Gifted and multiple award winning Canadian singer songwriters Marc Jordan and Amy Sky have released their first ever collaboration – a stunning album of duets called 'He Sang She Sang'.
Married for 34 years and extremely successful as individuals, this is the first time the couple has recorded an entire album together. It's a superbly-curated collection of songs that combines fresh takes on some beloved classics alongside five new original compositions. 
There is an appealing diversity in the song selection, with covers of tunes from Rock, Pop, Soul, Folk and Americana genres. The couple has picked songs from what they call their "sweet spot of common ground" - artists in which they both have stylistic roots. So Tom Petty, The Beach Boys, Motown and Bonnie Raitt all feature. In Marc's words: "These are all just great and timeless songs from an era we consider to represent the second Great American Songbook."
Complementing the well-curated covers on He Sang, She Sang are five Sky and Jordan originals written specifically for the project. 
Marc Jordan was born in Brooklyn, NY, son of singer Charles Jordan. He grew up in Toronto, Canada. His music career launched internationally in 1978 when he was signed to Warner Music in Los Angeles and began writing songs with some of the best in business. In his 40+ year career to date, he has been a hit solo artist ('Marina Del Rey', 'Survival'), a sought-after songwriter ('Rhythm of My Heart') and now a collaborator with his equally talented wife, Amy Sky.  
Marc has written songs for everyone from Rod Stewart, Bonnie Raitt and Joe Cocker to Chicago, Kansas, Bette Midler, Cher, Manhattan Transfer, Kenny Loggins and Natalie Cole.